Writing is a skill some people are fortunate to possess. I am humbled to be one of those people. I see writing as a form of art I use to craft a technical narrative of the professional stories of people like you. I use this gift God has bestowed upon me to impact the lives of others. I am fully conscious your life does not solely affect you, it also affects the important people in your life, such as your spouse, children, parents, and other significant beings.
I have been honored to use my resume writing and personal branding talent with many professionals seeking a better career. Below are comments made by some of those individuals. Click here to send me a message, so I can assist you in achieving your professional goals.

---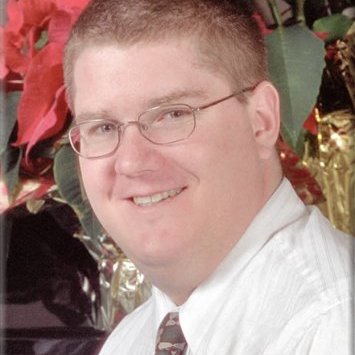 Bryan D. Trent, MBA: Purchasing Manager – Orlando, FL
On Sun., Apr 2, 2017 Bryan D. Trent wrote:
"Two and a half years ago I was seeking a new position as a Purchasing Manager or Director in the production home building industry. I was also hoping to relocate from Washington State to a warmer climate. After a few months of looking with less than stellar success I found Yuleni. She sent me some samples of her work, which I found to be good, and her pricing was very respectable in comparison to other resume writing firms. 
After hiring Yuleni she went to work interviewing me and learning about my career history, accomplishments, what I was looking for and so forth. It didn't take long and she had a draft presented to me that we quickly finalized. Shortly after publishing my new resume I was interviewed and hired at Meritage Homes with a relocation package to Orlando, FL. After more than two years I'm still at Meritage Homes and was recently promoted within the organization using a slightly updated version of Yuleni's resume. 
While my skills, education and experience speak for themselves, having your resume written in a format that is eye catching, to the point and well worded is crucial. I review many resumes as a regular part of my employment and have often found that the resumes I spend the most time reading aren't necessarily the most qualified candidates but rather are the best written resumes. In other words, having a well written and eye catching resume is crucial to get an employer's attention so that they will focus on your qualifications.
I highly recommend speaking with Yuleni and giving her an opportunity to create a product that will help you get that new job or promotion quicker and easier."
~ Bryan D. Trent
Melody Overland: Business Professional – Lacey, WA
On Thurs., January 26, 2017, Melody Overland wrote:
"Yuleni is an ultimate professional when it comes to writing and creating a resume. It is a real process to get this completed and She has been working hard to create a professional resume for me that I could never have done without her. Her response time is remarkable. Together we collaborated and came up with two spectacular products. I highly recommend collaborating with her to come up with a winning product for you as well."
~ Melody Overland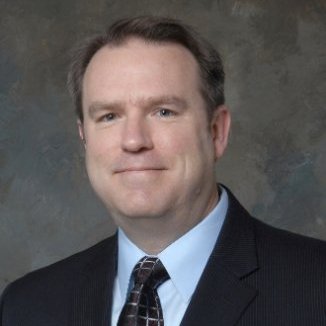 Scott Van Dyke: Senior Engineer, Manager, & IT Leader – Washington, DC
On Mon., February 20, 2017, Scott Van Dyke wrote:
"I hired Yuleni to create a resume portfolio that included a resume, bio, and a refreshed LinkedIn profile to better suit my career interests. I looked at a number of different resume writers to find someone who would not simply copy and reformat my old resume, but really put thought into it and provide insights on how to best present myself. Yuleni provided excellent service that helped me advance my career goals."
~ Scott Van Dyke
Jerry Hogan: Enterprise Improvement Executive – South Dakota
On Fri., September 23, 2016, Jerry Hogan wrote:
"Yuleni helped me create my bio, LinkedIn profile, resume and supporting documents. Together, we created something far better than I could have ever done on my own. I highly recommend her services. Should you engage her, I'm sure you'll be thrilled with the results!"
~ Jerry Hogan, MBA, BSEE
Dr. Ruben Marchena: Aircraft Inspector – North Carolina
On Wed., May 25, 2016, Dr. Ruben Marchena wrote:
"The resume you created for the FAA job yielded 5 referrals through USAJobs.gov in 7 weeks. I have not had a referral in years! I also had a phone interview for this position in a location and have another upcoming interview for another location. This is a step in the right direction. I am looking forward to doing more business with you in the near future. You have been instrumental in this process."
~ Dr. Ruben Marchena
Darius Bivins – Florida
On Mon., May 16, 2016, Darius Bivins wrote:
"I could write an essay about my experience with Yuleni, but to keep it simple, she is absolutely amazing! I received an interview invitation the day after I submitted the government resume she created. The knowledge I gained in networking and job searching helped me tremendously. I definitely recommend investing on your resume needs with her."
~ Darius Bivins

Doug Jorgensen: Quality Assurance Analyst – Texas
On Sat., May 7, 2016, Doug Jorgensen wrote:
"After 8 weeks of using your resume and networking, I landed a new job in Florida! This opens occupational and benefits doors for me as my wife and I start a new life. God has been working on my behalf through you and others. My wife wants to present herself in the best way on paper, so we'll require your services again soon. Thank you!"
~ Doug Jorgensen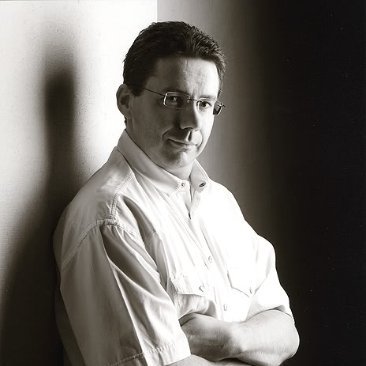 Stephane Marx: International Sales Manager – Belgium
On Mon., Mar 30, 2015 Stephane Marx wrote:
"Hi Yuleni, the money I invested was the best investment I ever did. As I wrote this morning, I would have never been able to create such a document.  I guess it's because I'm too deep into it, an outside view can show you the truth!!  For example, I had 2 more quality alerts this morning already, seeing the importance behind this makes me aware about the amount I deal with on a daily basis. Once again, thank you very much."
~ Stephane Marx


Mitchell A. Gray, JD: Executive Global Advisor – Oklahoma
"You will be very happy if you choose Yuleni! This is not some "quickie" resume service, but a bouquet of professional services that will dramatically improve your profile, image, and changes for achieving your goals. Yuleni is a highly competent professional who you can trust. I endorse her to the max!" ~ Mitchell A. Gray
No statement made on this site constitutes legal advice or employment advice. Persons seeking legal advice should seek counsel from a licensed attorney. Your ability to obtain employment depends on many factors that are beyond the control of Organic Resume Creations, LLC. / Yuleni Pulido; therefore, Organic Resume Creations, LLC. / Yuleni Pulido is not liable in any way for any event after implementing any ideas or tips expressed or implied on this website, in materials provided, or after purchasing the products or services.